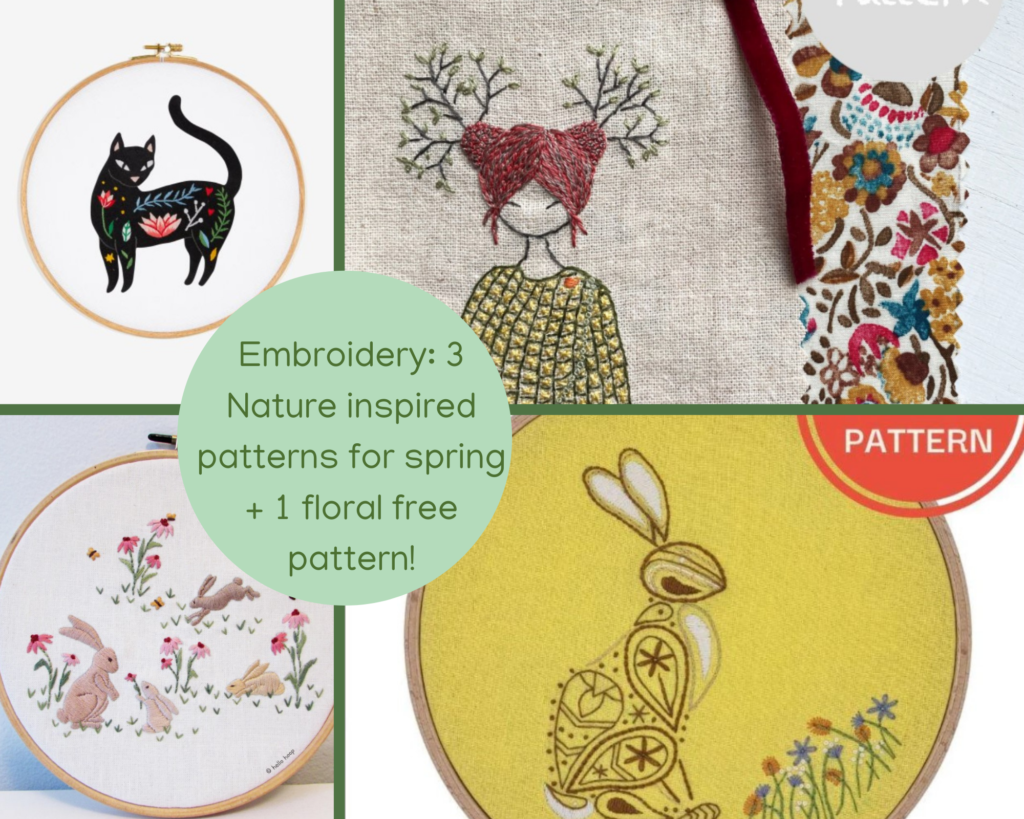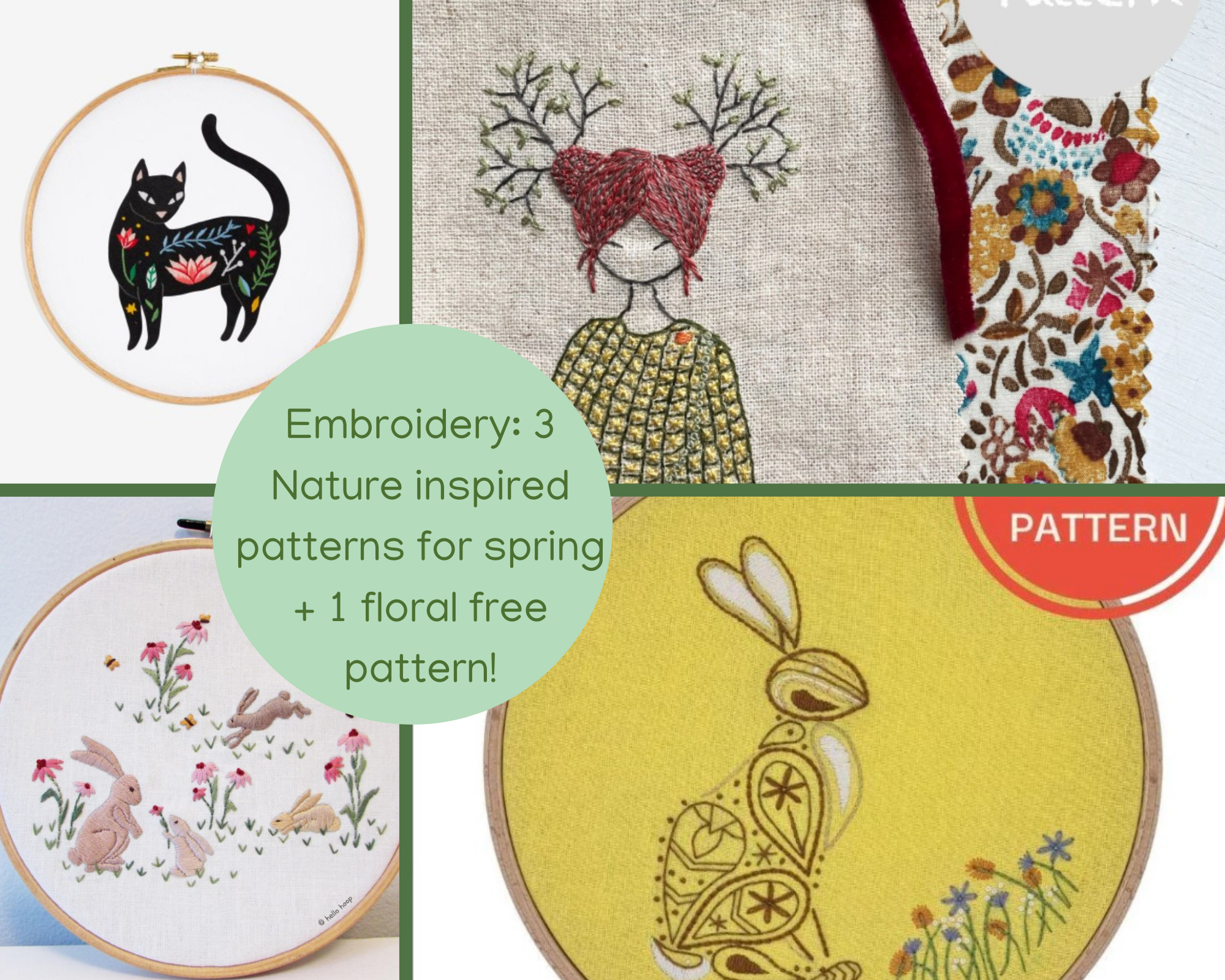 If you're like us, you may do more embroidery as soon as there is more light outside. So we selected four embroidery patterns inspired by nature for spring and one of them is free!
Paraffle Embroidery's Easter Bunny
I know, I know. I talk a lot about Paraffle Embroidery on the blog but I really love her patterns, they are so original and I couldn't resist this embroidery pattern of a rabbit that Sammy shared last spring. I'm linking to her pdf version on her website but she also has a kit if you prefer not to hunt for material.
In any case, she also posts short tutorials of the stitches she uses on Youtube.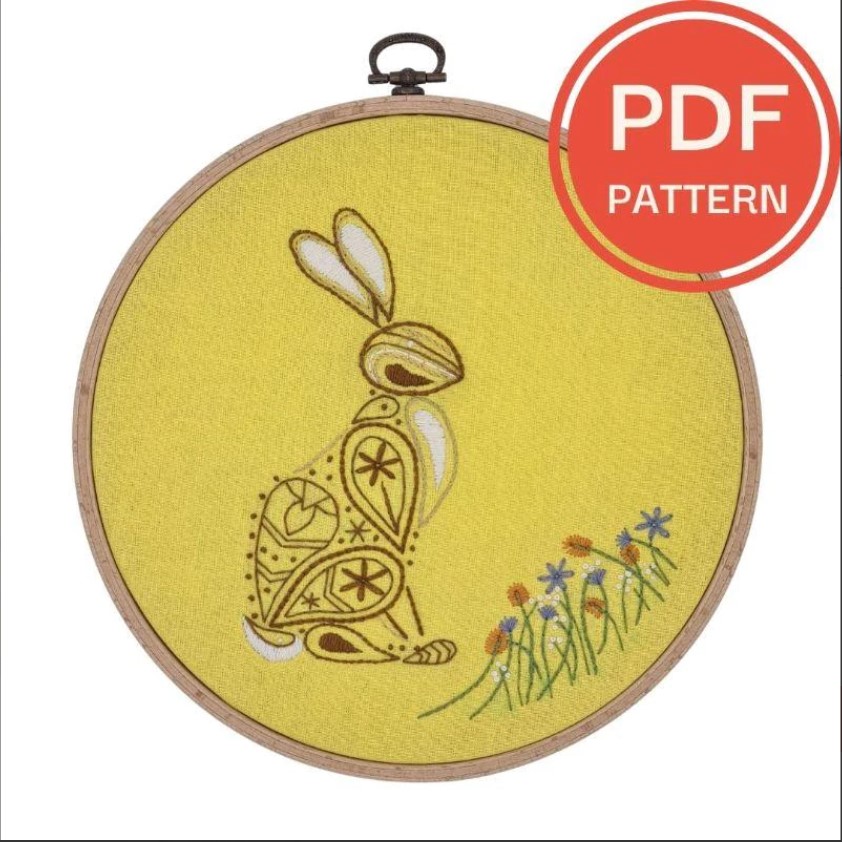 Another Nature pattern from Spring inspired by Bunnies by Hello Hoop
It's very cliché, all these little rabbits for Easter. I'm completely aware of that but I find embroideries with animals  especially adorable.
I found this bunny embroidery from Hello Hoop on Etsy and she has a ton of good reviews, if you want to check her out.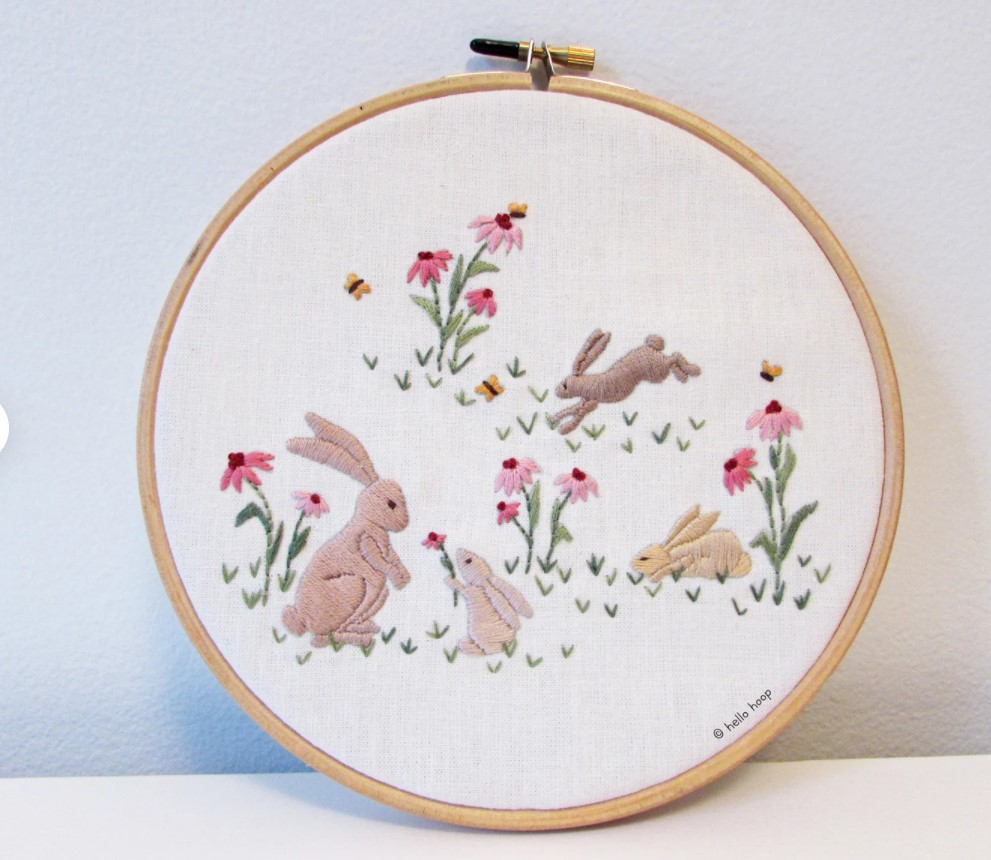 Mother nature inspired pattern for spring by Lilipopo
I was so happy when I found this embroidery pattern because not only is it really whimsical, but it's also a different interpretation of Mother Nature. Very soft English countryside woman, don't you think?
This Mother Nature embroidery  pattern is from Lilipopo and can be purchased on Etsy. She also posts tutorial on her website and give instructions to turn this embroidery into a hanging cushion.
That's a pretty nice idea since most patterns are shown into hoops and I feel like people- me included- take a long time to think how to make the jump out of the hoop (okay, this was not a pun on purpose) and onto other elements like cushions or clothes.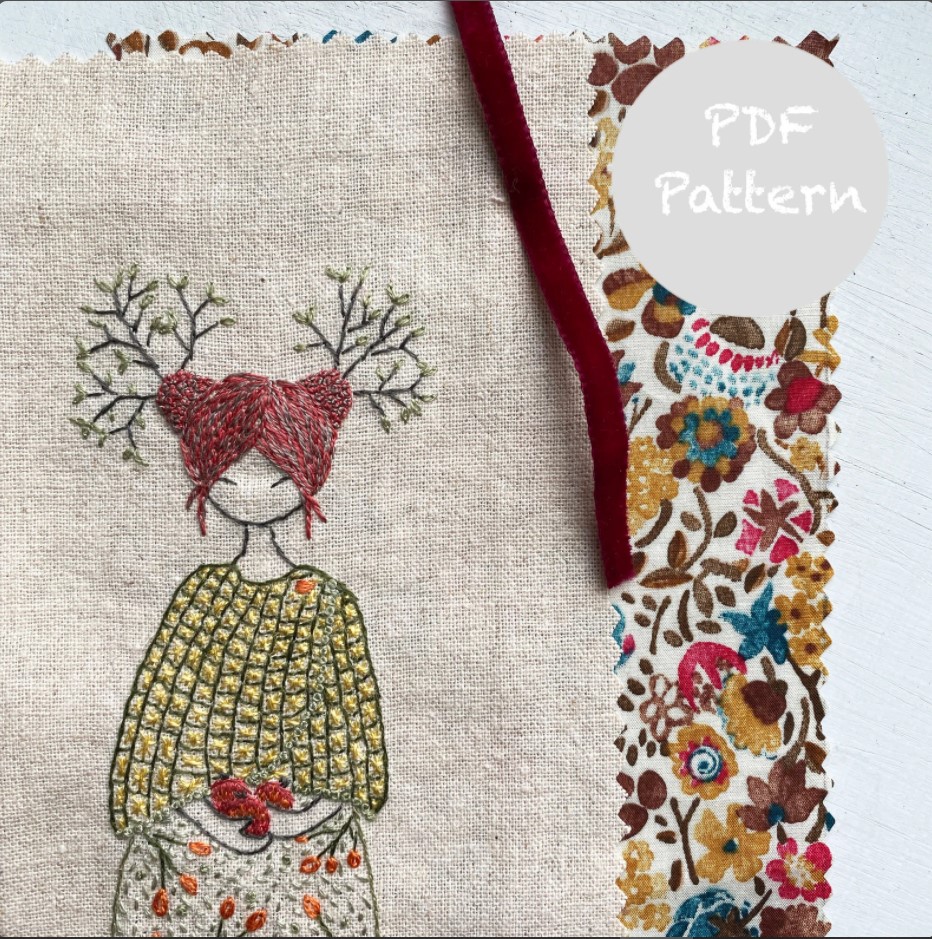 Free nature inspired pattern for spring courtesy of DMC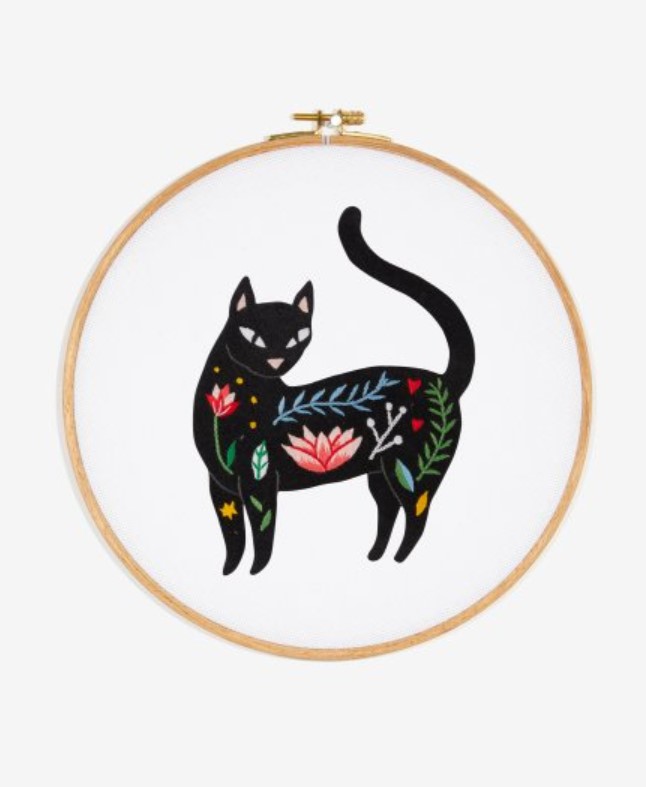 We hope you enjoyed this small curated list of embroidery  inspired patterns for spring!
If you're just starting out with embroidery and you are confused about where to start, check our article about 3 tips for beginners at embroidery.
Don't hesitate to share with us your favourite embroidery patterns for spring on Instagram, by email or in the comments below!
Summary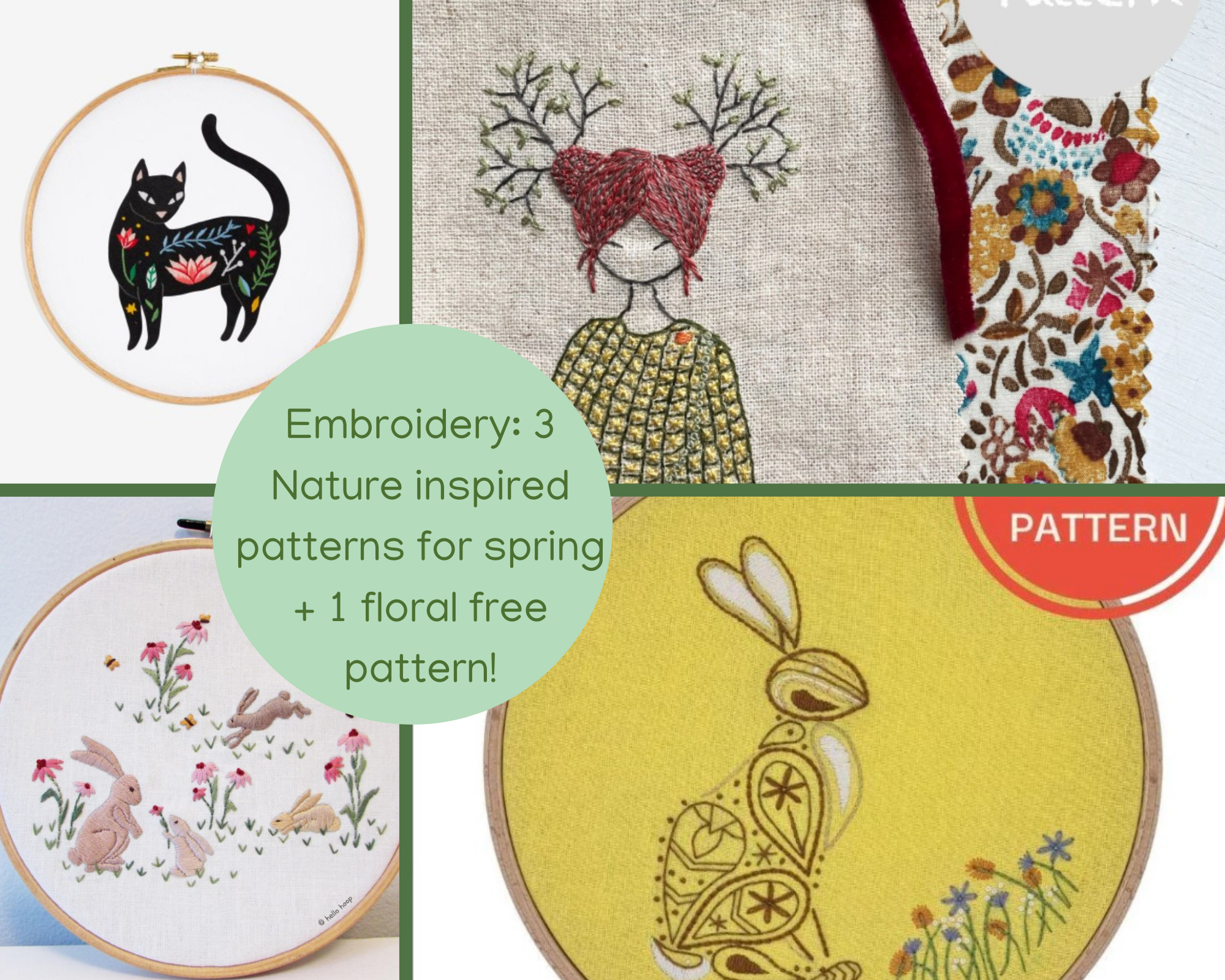 Article Name
Embroidery: 3 nature inspired patterns for spring + 1 free pattern
Description
A list of four embroidery patterns inspired by nature to celebrate spring
Author
Publisher Name
Publisher Logo